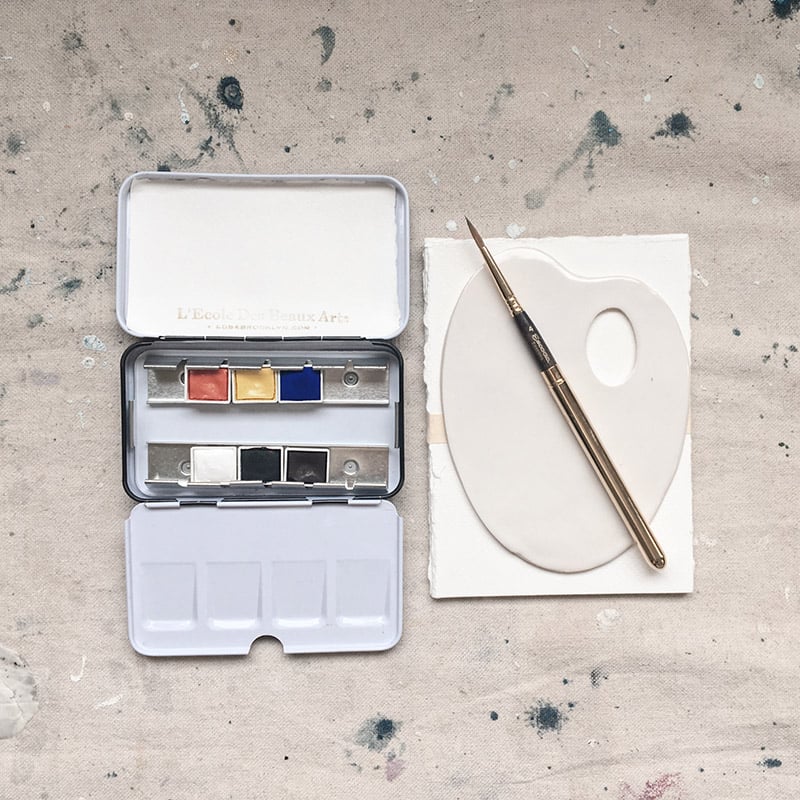 LDBA Watercolor Travel Kit
$

175.00
---
---
This watercolor kit has everything you need to paint on the go. Perfect for beginners or professional artists, we have hand crafted and selected our favorite products from around the world.
Included in kit:
-Handmade LDBA porcelain palette
-LDBA handmade watercolor paints in travel case from Germany (primary color set- french vermilion, ultra marine, primary yellow, burnt umber, mars black and zinc white)
-LDBA watercolor notebooks with tear out pages (2)
-Escoda travel brush, size 4
Kits are beautifully packaged, individual items are available for re-order.